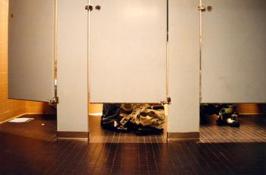 I can't decide if I think this is gross or kinda hot. In either case, it's pretty funny.
One Response to "When you gotta go…"
Cathy Says:
October 27th, 2006 at 8:15 am

My husband thinks congratulations are in order.
Leave a Reply
You must be logged in to post a comment.