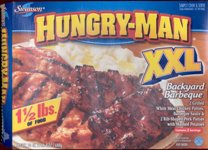 I'm not really on my diet anymore. I'm still eating meat, like a fiend actually. I've even eaten venison a few times. Venison! Can you believe it? Me either.
But even though I'm still eating meat, and loving it, I'm not such a stickler about bread or french fries or orange juice as I was for a few months. I've decided that limiting myself to just a few kinds of food just translates into me eating a ton of those few kinds of food. I'm not really consuming fewer calories.
I won't bore you with too many of the details about my current state of mind in regards to my butt or how I plan to get rid of most of it before the day I get hitched next June. But I can tell you that this article renews my faith in the belief that the Universe sends you signs when you need them.
It's fascinating, really. Go read it.