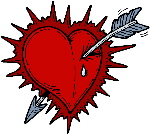 Entourage is over for the season and I've spent the past few days mourning its temporary loss. Then, last night, a beacon of hope: I discovered Rome on On Demand. I minored in Latin and so am a bit of a sucker for any fictionalized take on Caesar, Nero, Cicero (though he's horrible to read in the original Latin, a bit like Henry James, only, you know, in another language), or Mark Anthony. Especially Mark Anthony. What a brute! It's so hot.
I know I should like Lucius, the good guy, or Caesar, the conquering hero, or even Brutus, though, as a good Latin minor, I already know the Judas he turns into. But no, I have a big, fat, sweaty crush on Mark Anthony, and consequently, the guy who plays him, James Purefoy. Meow.
I hope the series goes on long enough for us to see him woo Cleopatra. I can only imagine the vixen HBO would find to play her.
Oh, and I figured out this morning why the guy who plays Cicero looks so familiar. It was bugging the crap out of me so I looked him up on HBO's site and it turns out he's the guy who played the creepy parson in Pride and Prejudice. Eewwwwww.