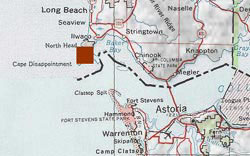 It's only slightly melodramatic to say that the Columbia River feels as familiar to me as the blood running through my veins. Just as there are pieces of me that will always be Catholic, there is a significant chunk of The Girl who will always be a bit of a river rat. I'd spend summers swimming off the beaches of the lower Columbia. My more fortunate friends would share their Wave Runners or small fishing skiffs and we'd ride over to secluded islands or the ferry landing on the Oregon side. The river was as much my childhood playground as the trees that surrounded my house.
Most of the people who live in Hometown, or at least the ones who lived there when I was growing up, either log the forests or fish the river. The fisherman spent summers in Alaska catching salmon and the rest of the year catching stuff in the Columbia. Steelhead, smelt, salmon, etc. I came to view the seals who follow the smelt run up the river every spring with as much disgust and hatred as the fisherman who competed with them for catches. When they started banning salmon fishing on the Columbia due to smaller and smaller runs, I was both supportive (because I was a dirty hippie, even then) and concerned for my friends' livelihoods.
What I'm saying is, the Columbia is home. I feel kind of smug anytime I go see a concert at the Gorge at George because I feel far more connected to the river that created it than anyone else there. The water that divides Vancouver and (my new home away from home) Portland says a little "Hello, and welcome back!" to me every time I cross it to go see GTB. And I feel a strong sense of kinship with the people who live along it and, maybe even more so, with the people who work it.
So I took this news a little badly this morning. First of all, it's horrifying! Can you even imagine? Swinging between ships on one of the most dangerous parts of any Ocean on the planet, missing the rope, and falling to the icy waters below. Who knows how long he drifted in the water before most likely succumbing to hypothermia? The thought of his ordeal, and the one his family is now going through, makes my knees weak and lodges a huge, dry lump in my throat. Good heavens.
But also, I keep thinking that this river I love so much has claimed another life. I've known my fair share of (mostly) men who've been lost in rip tides and were never seen again. They'd go out fishing and wouldn't come home. That's it. Sometimes, a body would wash ashore somewhere, and a fellow Hometowner would find it on their beach, which is pretty fucking awful. But what's worse are the guys who were never found. Their families never got that closure, and I'm sure there are times when they wonder if their husband or father is going to come knocking, changed only slightly by the tales they will tell of their adventures drifting out to sea, being picked up by a Japanese whaling ship, spending time in the Orient, and finally making it back to the good ole U.S.A.
The Colubmia River bar is notorious, and the guys who work it know the dangers involved. They, like most men who work the river, are the gruff, wise, hilarious guys you see sitting in greasy spoons, drinking coffee and smoking cigarettes. They have the best stories, and, even better, they don't know they are great storytellers.
And now, there is one fewer of them. And once again, I'm both humbled and scared and in total awe of this river that feels so comfortable and safe and so much like home to me.